It is adventurous and very exciting when you are climbing at heights. However, to accomplish this task, you need to have a proper arrangement which can support you in your endeavor. A climbing harness is a suitable option which provides extensive support to you. It is equipment, which works as a link between you, rope and the person on the ground, so that you do not fall.
You can find the best climbing harness from Bloc Shop Montreal. It is a climbing center and has around 38,000 square feet of floor space. It provides a good opportunity for beginners as well as experts for climbing.
Important Considerations While selecting A Climbing Harness
Each climbing harness has different features. You can choose the same depending on your requirements. It needs to be able to fit your body size. The harness should suit your body ad the outfit that you are going to wear while climbing.
If you consider these factors, you can get a suitable climbing harness for you. It is very important to select one which is comfortable and supports your weight while you are hanging down. Women can select it depending on their body shape.
Harnesses for Different Types of Climbing
Gym and Sport Climbing
The beginners can start practicing at an indoor gym. Even they can learn in the classes about the ways of doing sport climbing outside. Both of these climbing need less gear than the other type of climbing. A climbing harness with 2 to 4 gear loops can be used. It is lightweight. The sport climbing can be done successfully with a harness with 4 gear loops.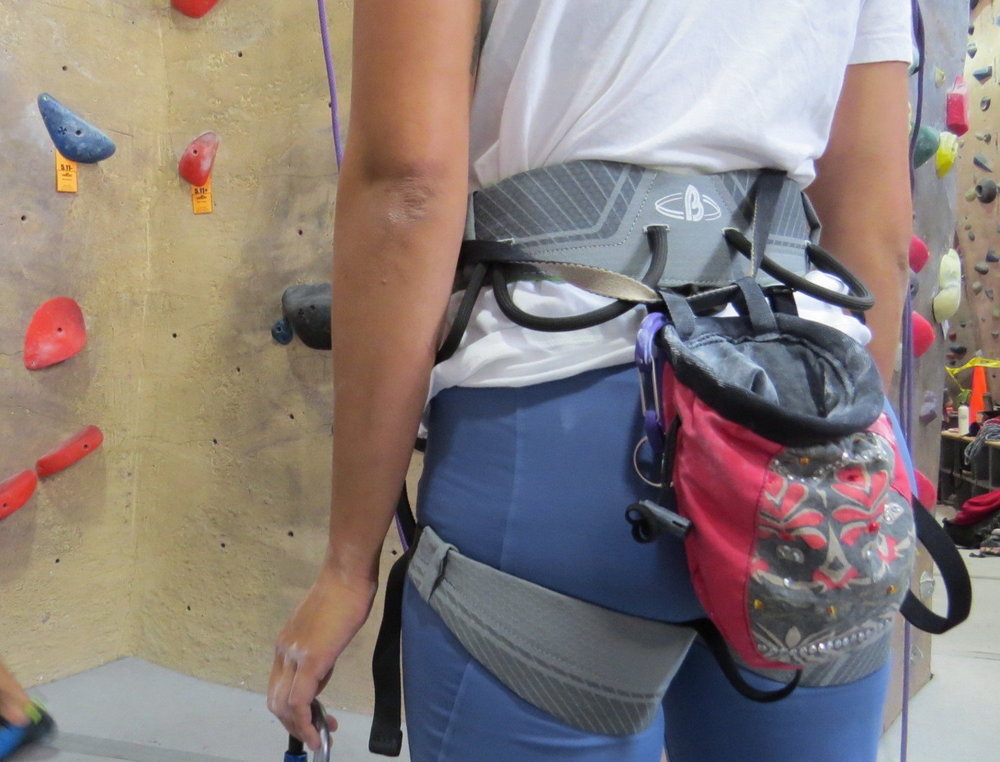 Trad and Multi-Pitch Climbing
In this climbing, you need to carry more gear than a sport climb. It is essential to have full anchor setup, clothes, water and rappelling gear so that you can perform effective climbing with full protection. The thicker the harness, you feel more comfortable on your routes.
Ice Climbing
These are almost the same as rock climbing harnesses. However, this has an additional feature which is called ice clipper slots. A harness which has adjustable leg loops and has 2 ice clipper slots is ideal because it can support the extra weight of winter clothing.
Conclusion
Thus, a climbing harness is equipment which secures a person to a rope. It is essential to use a harness which has amenities like gear loops, padding and suits your body, so that you can be at ease while you are climbing.